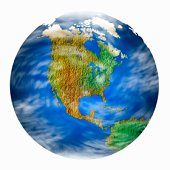 This page lists where I've been, what I've been doing, and where I'll be in the near future. Keep checking as I may be in a city near you 🙂
2011
April 20-22, 2011 – Scheduled to present talk entitled "Building Bridges: Forcing Hackers and Business to 'Hug it Out'" at SOURCE Boston 2011 in Boston, Massachusetts
2010
Friday, November 12th, 2010 – Presented talk entitled "My Life on the Information Security D-List" at Security BSides Ottawa in Ottawa, Ontario
Wednesday, September 22nd, 2010 – Presented talk entitled "Building Bridges: Forcing Hackers and Business to 'Hug it Out'" at SOURCE Barcelona 2010 in Barcelona, Spain
Thursday, August 19th, 2010 – Presented BrightTalk webinar entitled "The Integration Lifecycle: Loving Long Logging Lifecycles"
Friday, July 9th, 2010 – Presented talk entitled "Bringing a Knife to a Gun Fight: The Arsenal Required for Modern Forensic Combat!" at the SANS What Works in Forensics and Incident Response Summit 2010, in Washington, D.C.
Friday, July 9th, 2010 – Panelist on the SANS What Works in Forensics and Incident Response Summit 2010 Network Forensics panel, in Washington, D.C.
Saturday, April 24th, 2010 – Presented talk entitled "So You Want to Write a Security Book, Eh?" at BSidesBoston at the Microsoft New England Research & Development Center (NERD) in Boston, MA
Wednesday, April 21st to Friday, April 23rd, 2010 – Presenting talk entitled "Failagain's Island – The Perils of Banking in an Island Nation" at SOURCE Boston 2010 in Boston, MA
Tuesday, March 2nd, 2010 – Presented talk entitled "My Life on the Information Security D-List" at Security BSides San Francisco in San Francisco, California
Tuesday, March 2nd, 2010 – Presented Peer2Peer Session at RSA Conference 2010 entitled "Selecting the Right SIEM Solution" in San Francisco, California
2009
2008
Sunday, September 13th, 2008 – Moved to Bermuda so the rest of the year was taken as some downtime.
Monday, August 18th-23rd, 2008 – SANS Security Essentials Bootcamp Style at Community SANS Montreal 2008.
Tuesday, June 3rd, 2008 – SANS Tool Talk. Topic "Log Management: No Longer Optional. How to Choose the Right Tool for the Job".
Sunday, May 13th, 2008 – SANS Toronto 2008 Keynote. Topic "Future Trends in Network Security" with Bryce Galbraith, Peter Giannoulis, Jason Lam, Dave Shackleford, Dr. Johannes Ullrich, Stephen Sims, and Guy Bruneau
Tuesday, March 11th, 2008 – Session at the Atlantic Canada Chapter of the High Technology Crime Investigation Association (HTCIA). Topic "Log Analysis using OSSEC".
2007
Monday, May 28th, 2007 – Presentation on Network Security Monitoring and Management Solutions at the Next Generation Networks Technical Awareness Session (TAS), in Gatineau, Quebec, Canada
Monday, July 30th, 2007 – Tutorial on Enterprise Log Analysis with Q1 Labs QRadar and OSSEC at the iTrust and PST Conferences on Privacy, Trust Management and Security in Moncton, New Brunswick, Canada.
Friday, September 21st, 2007 – Security Round Table panelist. Topic "Do we have privacy anymore?"
Tuesday, September 25th, 2007 – SANS Webcast entitled Separated at Birth – Identity and Access Reunited! with Stuart Rauch, Director of Product Marketing, Authentication, at Secure Computing.
Thursday, September 27th, 2007 – Vendor "Lunch & Learn" on Enterprise Log Management for Incident Handlers at SANS Network Security 2007 at Caesars Palace in Las Vegas, Nevada.