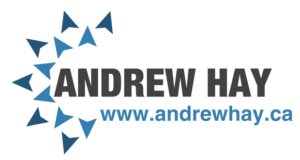 Andrew Hay is an information security industry veteran with close to 20 years of experience as a security practitioner, industry analyst, and executive. As the Chief Information Security Officer (CISO) at DataGravity, Inc., he advocates for the company's total information security needs and is responsible for the development and delivery of the company's comprehensive information security strategy.
Andrew has served in various roles and responsibilities at a number of companies including OpenDNS (now a Cisco company), CloudPassage, Inc., 451 Research, the University of Lethbridge, Capital G Bank Ltd. (now Clarien Bank Bermuda), Q1 Labs (now IBM), Nokia (now Check Point), Nortel Networks, Magma Communications (now Primus Canada), and Taima Corp (now Convergys).
Andrew is frequently approached to provide expert commentary on security-industry developments, and has been featured in such publications as Forbes, Bloomberg, Wired, USA Today, International Business Times, Sacramento Bee, Delhi Daily News, Austin Business Journal, Ars Technica, RT, VentureBeat, LeMondeInformatique, eWeek, TechRepublic, Infosecurity Magazine, The Data Center Journal, TechTarget, Network World, Computerworld, PCWorld, and CSO Magazine.